"THE OLD SEAGULL & THE TIDE-WALKER" by Michael Perrotta
Mar 02, 2023 08:17 by Kamila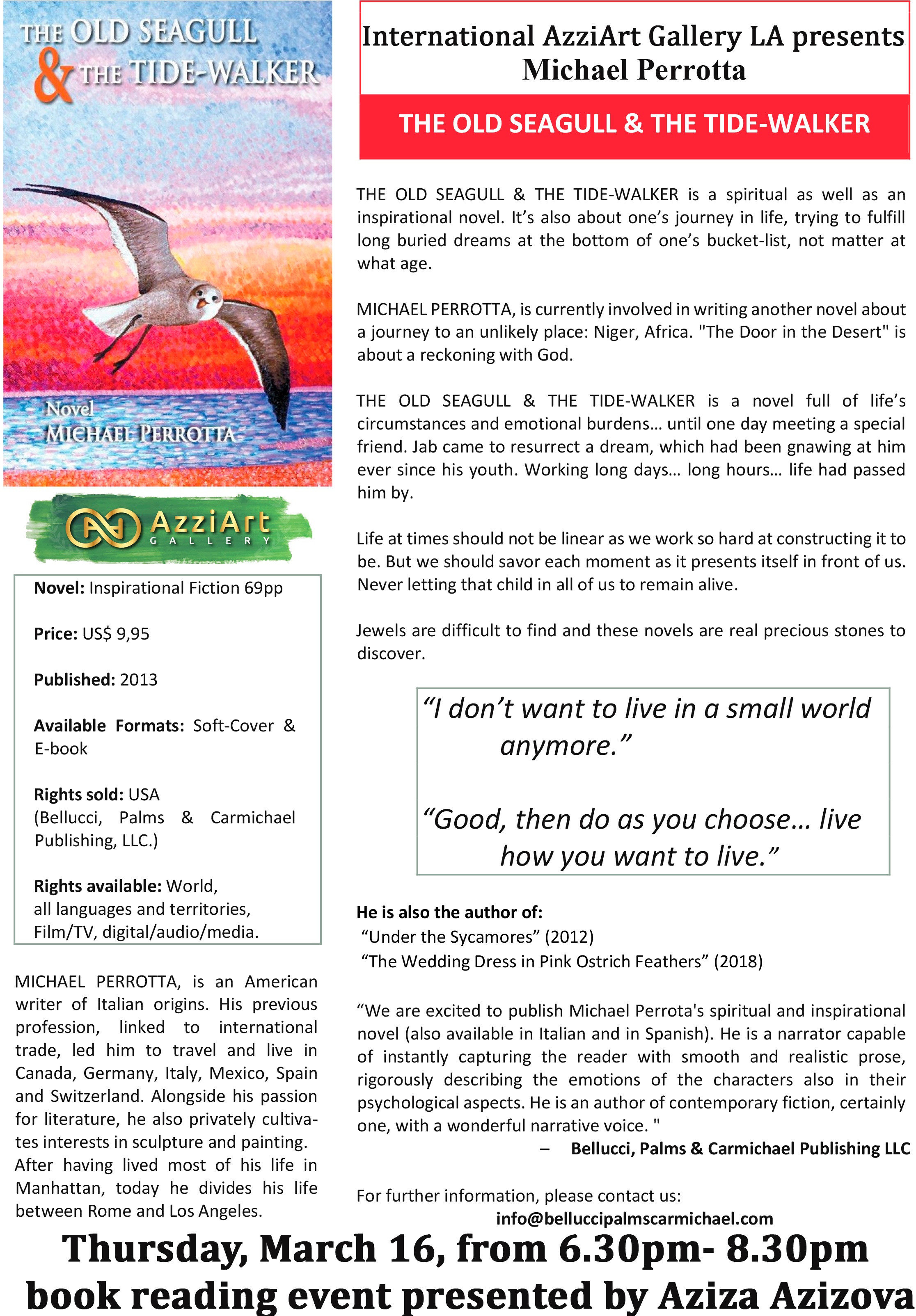 INTERNATIONAL AZZIART Gallery LA invites you to the book reading event presented by Aziza Azizova.
Thursday, March 16, from 6.30pm - 8.30pm

You will get acquainted with the inspirational novel "THE OLD SEAGULL & THE TIDE-WALKER" by Michael Perrotta.

MICHAEL PERROTTA, is an American writer of Italian origins. His previous profession, linked to international trade, led him to travel and live in Canada, Germany, Italy, Mexico, Spain and Switzerland. Alongside his passion for literature, he also privately cultivates interests in sculpture and painting. After having lived most of his life in Manhattan, today he divides his life between Rome and Los Angeles.

Looking forward to seeing you!
Updated 2 weeks ago
Kamila
Developer