"THE WAY OF LIGHT" by Nikita Kruglov
Jan 25, 2023 05:27 by Kamila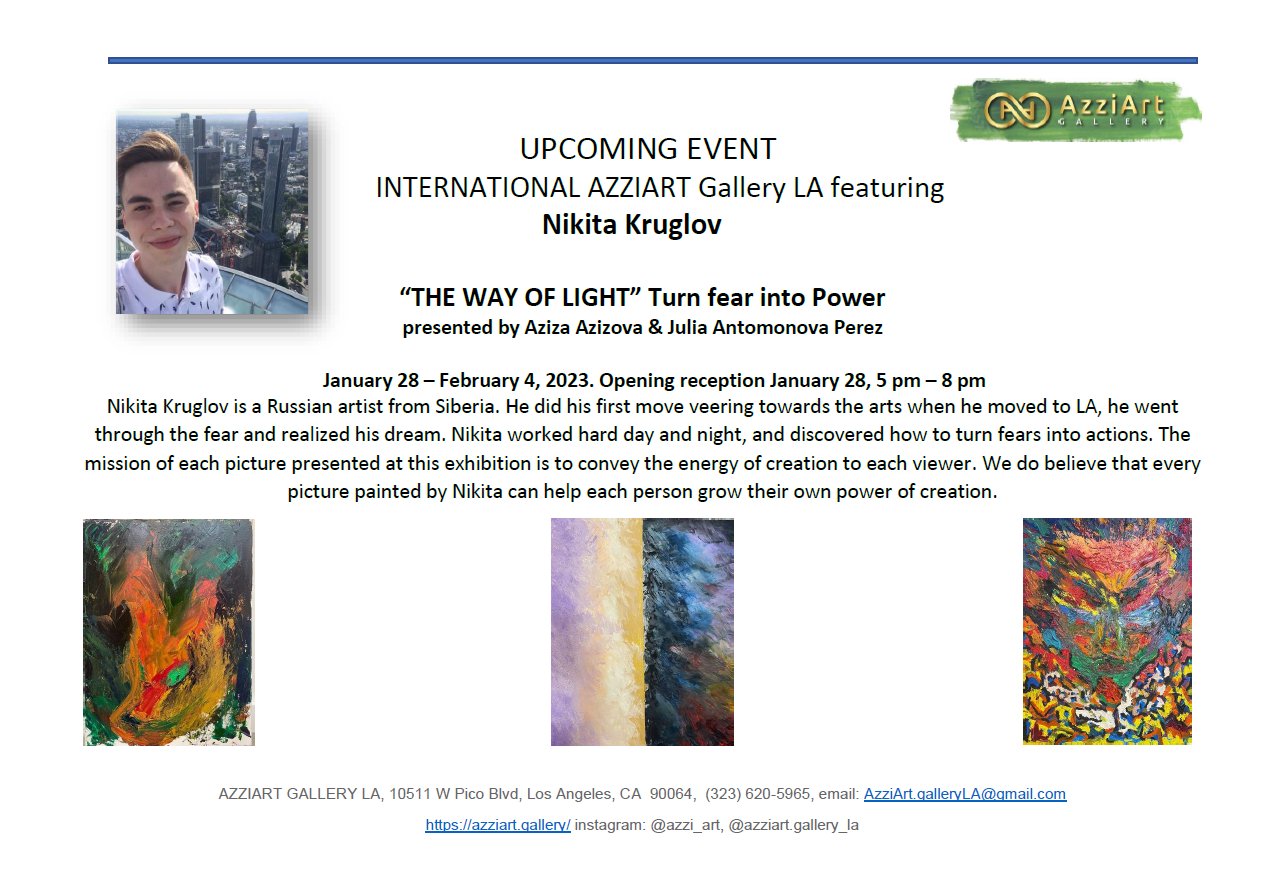 INTERNATIONAL AZZIART Gallery LA invites you to the gallery exhibition of self taught artist Nikita Kruglov, "THE WAY OF LIGHT" Turn fear into Power presented by Aziza Azizova & Julia Antomonova Perez
January 28 – February 4, 2023.
Opening reception January 28, 5 pm – 8 pm.
You will experience our new Self Healing room!
Nikita Kruglov is a Russian artist from Siberia. He did his first move veering towards the arts when he moved to LA, he went through the fear and realized his dream. Nikita worked hard day and night, and discovered how to turn fears into actions.
The mission of each picture presented at this exhibition is to convey the energy of creation to each viewer. We do believe that every picture painted by Nikita can help each person grow their own power of creation.
Looking forward to seeing you!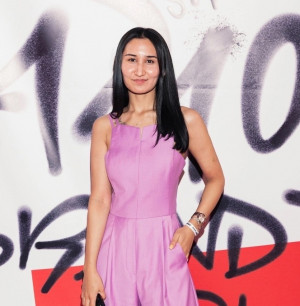 Kamila
Developer