Evgeniya Shultz, Madina Pavlyuk, Aziza Azizova
Jan 10, 2023 04:48 by Kamila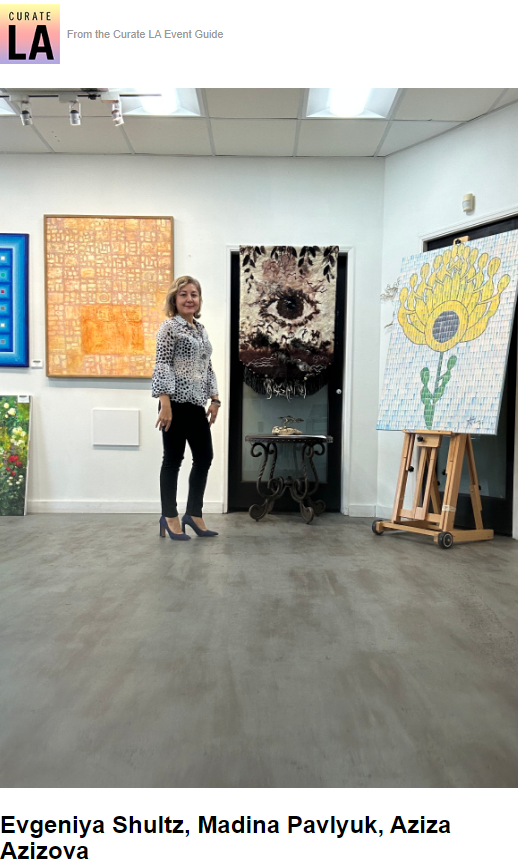 International, unique, original art from Kazakhstan, City of Krasnodar, Los Angeles.
Opening reception Thursday, January 12, from 6:15 pm - 8:30 pm.
Kazakh artist Evgeniya Shultz, working in the direction of ethno-design: unique paintings in the art-felt technique, batik, bone carvin. Evgeniya is a member of the Union of Designers of Kazakhstan and the Eurasian Union of Designers. "Wool painting" by Evgeniya Shultz is known far beyond the borders of the republic. Her works are in private galleries in the USA, Germany, Austria, Japan, Belgium, Switzerland and CIS countries.

Madina Pavlyuk
Born in Krasnodar. She graduated from the children's art school, and then studied painting with the Honored Artist of Russia S. Vorzhev. Behind the artist's shoulders are many exhibitions of various levels: from urban to international. Over the past two years, her work has been shown at the Art Museum. F. A. Kovalenko and in the galleries of Krasnodar, London, New York and Los Angeles. In her work, the author embodies the classical canons of painting in contemporary art, immerses in the origins of the mystical universe and the human subconscious with the help of the techniques of the old masters.

Aziza Azizova self-taught artist, she does original 3-D art, figurative unique art, with acrylic and oil on canvas, her art work has been on display at Marina Del Ray, Silver Lake, Forest and Ocean Gallery in Laguna Beach, CA, AzziArt Gallery LA, she create more than 300 p. of her art, and has more than 90 art collectors.
Credit from: https://curate.la/event.php?id=25425
Updated 4 months ago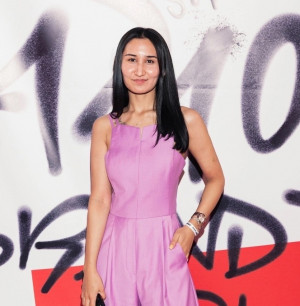 Kamila
Developer